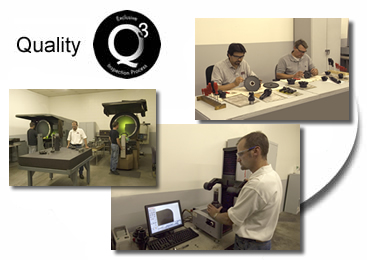 Carbide Tool Services, Inc. (CTS) is the only indexable cutting tool repair company in the country that has achieved ISO 9001:2008 certification. This achievement, along with our exclusive Q3 quality process, has separated us from others in the indexable tool repair market.
The ISO 9001:2008 standards fit cohesively with our exclusive Q3 process. The idea behind Q3 is to inspect and document specifications throughout the indexable cutting tool repair process, as well as integrate an independent inspection department. The synergy of the two programs insures that all indexable tooling is repaired and inspected to the original specifications.
CTS continues its commitment to quality by complying with the new ISO 9001:2008 standards.